It's incredibly frustrating when you're dealing with Traffic Ticket Lawyers who don't have your best interest.
Equally, Traffic Tickets are a pain in the neck for many victims, more so when issued unfairly.
Research has shown that most people opt to pay for their tickets rather than fight or find a winnable Traffic Ticket Lawyer.
When a Traffic Police Officer issues you a summon or a Traffic Ticket for a moving violation.
Rather than seeking help to have the case dismiss and protect your driving record.
You'd instead quickly jump at the idea of a plea deal.
Many uninformed persons often do so without regard to how it impacts their driving record.
Avoid Accepting Plea Deals if you Want to Keep a Clean Driving Record
In most instances, drivers deduce that taking the shortcut approach by agreeing to a quick resolution would bring relief.
Though not the best form of approach.
On the surface, you'll think it's convenient because of the stress of having to follow through with the legal process.
It's quite understandable that you may want to move on and put the situation behind you.
However, an easy-way approach to accepting a plea deal doesn't always serve one's best interest. Most significantly, when you're looking to keep a good driving abstract.
However, it is eminent that one gets help from an expert Traffic Ticket Lawyer to dismiss the ticket, especially when undeserved.
Just as the saying goes, "To Err is Human."  Driving infractions and violations proves somewhat inevitable. Hence the need for a traffic attorney to make the defence process smooth and fast.
Some traffic offences occur unconsciously, but that does not lift the consequences, as ignorance is not considered a defence.
When Looking for Effective and Efficient Traffic Ticket Lawyers
When you're looking for a traffic lawyer, you'll have to consider several vital factors.
Inclusive of the critical elements to help make a decision comprise of cost or fee of the Attorney.
Also, it's crucial to consider the experience or skill and the professional history of the lawyer.
Getting the right traffic ticket lawyer goes a long way in helping to save time and money.
Benefits of Having the Right Defence Lawyer for a Moving Violation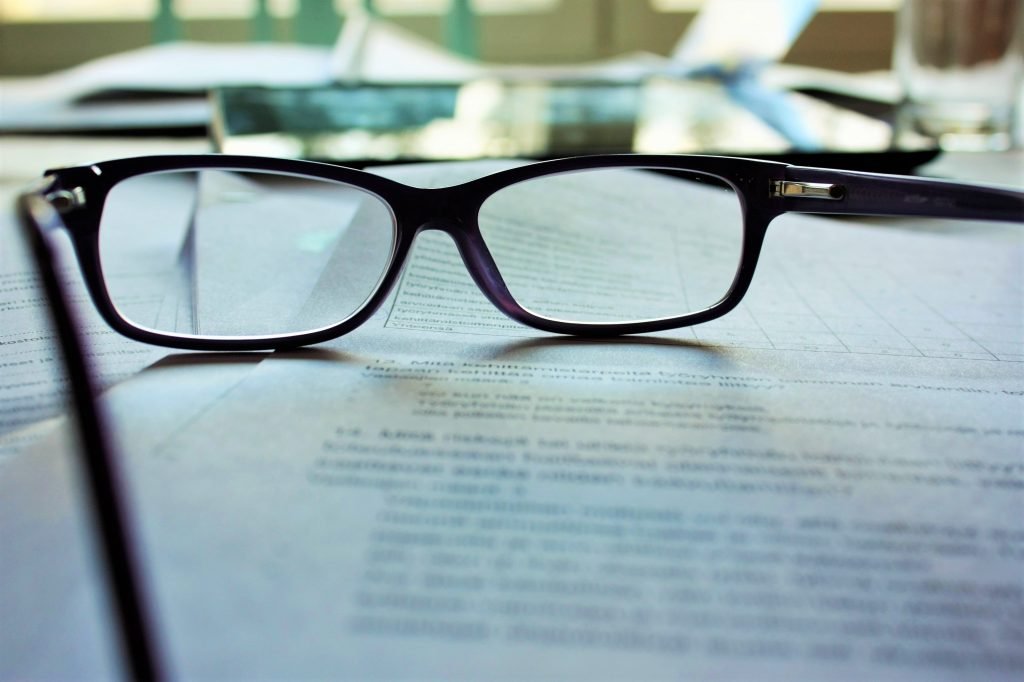 Having a Traffic ticket lawyer saves you time that would otherwise be used in the long, almost unending court processes.
Often, such tediousness causes undue stress and frustrations.
In most provinces, going to courts means taking time off work to attend an all-day proceeding.
Most of the time, you'd have to wait for long hours until they call for your case.
Depending on the court schedule, certain jurisdictions only handle traffic offences on Fridays.
Others have set a limited number of hours to deal with situations of individuals without legal representatives.
All these factors screamed out that having a traffic lawyer and a right and qualified one is indeed pivotal to saving time.
That excuses you from having to physically appear in court, leaving your other official duties unattended.
An attorney does your paperwork effortlessly and responds to the charges accordingly. Also, they carefully choose the words to utter all to convince the judge of your innocence.
Don't Pay for Your Ticket out of Ignorance, Seek an Effective and Affordable Legal Help
In as much as paying for the ticket provides a quick and easy way to look at things.
Similar to most shortcuts, it has dire consequences.
Your driving record is tainted, and this reflects negatively on you.
Sometimes the impact may not only affect you as a driver but an employee, parent, and human being.
It depicts a sense of irresponsibility, recklessness and portrays you as unreliable.
The best Traffic Ticket Lawyers go the extra mile to represent you even if the process requires trial.
The acclaimed legal experts perform excellently to dismiss your case.
Such as exercise proves useful for close to three years, depending on the area you committed the offence.
This scenario is quite a long time to bear a lousy driving license record courtesy of traffic tickets.
The Attorney can negotiate an excellent legal deal for you, citing considerations such as weather, road design and topography and your previous clean driving license record.
Traffic Tickets Experts Canada (TTEC) has representation in areas across the Greater Toronto Area (GTA).
Some of the regions also include Hamilton, Burlington, Oakville and all areas within the Halton Region.
As one of the best Ontario Traffic lawyers, we defend against speeding tickets, careless driving charges, and stunt driving tickets.
They evaluate the case, give advice and do not make any unrealistic promises regarding the help they intend to provide you with and the outcome.
The Cost of Hiring a Lawyer
Many shy away from hiring traffic attorneys, primarily because of the cost.
As a result of the current economic conditions, many families find it challenging to make ends meet.
A fact that is, however, unknown to many is that the cost of increased insurance for three years after conviction, adding to the ticket fees, outweighs the value of having a traffic lawyer.
The average price of a traffic ticket is approximately $400.
Such an approximate cost is exclusive of the payment for pulling your driving record, fines and other court costs.
If you analyze properly, you'd save yourself a ton of money and avoid stress by having the expense to hire a traffic defence lawyer such as DUI expert Lawyers in Mississauga.
Qualities of a Great Traffic Defence Lawyer
There are various approaches that high-quality Traffic Ticket Lawyers take to ensure you win the case.
Every accused person hopes that they successfully contest the traffic ticket and retain their standard insurance fee.
The right Traffic Ticket Lawyer would give their best to challenge the traffic officer's observation.
The Attorney could argue that the officer had a negative view of events based on the physical location and other factors such as congested road traffic situation, as opposed to the real occurrence of events as narrated by their client.
For instance, the lawyer could argue that the client did indicate the red lights before turning to signal the vehicles behind him.
Still, the officer did not see it since he was busy talking to another traffic offender suspect across the road.
They could try challenging the officer's keenness, citing such gaps of accuracy to details at their line of duty.
Technicality Plays a Role When Considering the Right Traffic Ticket Lawyers
In defence, the Traffic Ticket attorney could also seek sympathy by choosing not to contradict the officer's statement.
An efficient lawyer may use an excellent technique by adequately explaining the accused side.
Such a method of offering makes the story appear as a genuine mistake and not a crime of arrogance.
A lot of times, it works and proves an excellent technique.
A display of remorse could couple this situation through statements expressing regret and the will to make amelioration.
A case in point is when you make a right turn while another vehicle from the opposite lane is approaching.
The lawyer could say that you did not see the other vehicle due to your eyesight problem and the said car's small size.
You could also say that you did not slow down at the pedestrian crosswalk because the marks are so faint that they blend in with the road lane marks.
Such a claim does not oppose the officer's statement that you made the right turn inappropriately but logically explains your actions. In the general scheme of things, the idea aims at convincing the judge of your honesty.
The courts look at sincerity as an ingredient of a good character.
In any case, it proves to the court that the circumstances were beyond your control.
Proving the Intent of your Actions
Another approach that a Traffic Ticket Lawyer could use to get you leeway in court is to explain that the traffic offence was not an offence based on the action's intent.
The above scenario usually increases your chance of fighting your way out of the Traffic ticket.
When you win, you'll save yourself from the three years wretched licensing record misery.
The majority of the experts, for the most part, use these kinds of techniques.
Better still, examples of the best DUI lawyers in Toronto, such as Traffic Tickets Experts Canada, have successfully defended many charged with an alcohol-related driving offence.
Imagine finding yourself with an issued ticket because you were driving at a low speed on a road that probably requires a higher rate, such as a highway.
A reputable Traffic Ticket legal agent such as Traffic Tickets Experts could go the extra mile, convince the court and work things out in your favour.
This psychological tactic could be your ticket to freedom from Traffic tickets and the costs that come with that.
More Ways to Win Your Case
The Traffic Ticket Lawyer could also help dismiss a case by making an emergency claim.
A hypothetical example may state that you slowed down without an indication because you suddenly had chest pains, sight blackouts or any other abnormal body reaction.
Some of these instances may justify or necessitate why a driver might abruptly slow down.
In reality, you'd contact your doctor at the point in which the officer came and issued you with the traffic ticket.
There's also a lack of knowledge or awareness, which is usually not considered a defence.
Though the courts don't consider the law's ignorance as an excuse if executed with confidence, it may result in a successful legal battle.
Aiming for a Win
For example, your Traffic Ticket Lawyer could claim that you were not aware that your actions are legal.
You may probably have your way, especially if most drivers struggle with the awareness of such a newly stipulated law.
Be mindful, cases of this nature could go both ways.
However, an excellent legal practitioner may have the competence to work it out in your favour.
Also, it'll be tough to win on your own if you without much information if you decide to represent yourself.
The Attorney could refer to your driving license record if you have never committed another traffic offence.
He or She may use it to prove to the court that the ticket was issued unfairly.
However, this is only applicable and often based on a newly included section of the Traffic laws.
There are, however, specific defence strategies that are bound to make you lose the case.
For instance, excuses such as
I got carried away and forgot to look at the side mirror. I was over speeding because I was in a hurry to get to an important appointment.
These could come out rude and sound like an attempt to disrespect and insult the court's integrity.
Finding the Right Legal Representation is Always the Key

The only way to keep yourself free and safe from Traffic Tickets is to continue obeying Traffic regulations.
Also, it's always a good idea to have an expert Paralegal or Lawyer representing you.
Be it DUI, Overspeeding, Impaired Driving, or Dangerous Driving, trafficticketsexperts.ca always has your back.
TTEC provides you with peace of mind. The right Traffic Ticket Attorney knows how to strategize to reverse or dismiss a case.
TTEC Lawyers always go the extra mile to help drivers save money and maintain a good driving record.
The right Traffic legal representative upholds the responsibility to save you a ton of money.
They achieve success by negotiating a fair deal in terms of fines and court costs.
Most Lawyers do this to ensure a win and help you avoid the risk of increased insurance premiums.
They also ensure that they develop and explore all the possible options that will lead you to win the case.
As observed, once innocence is better proven and believed when coming from other parties other than the horse's mouth, it would be the accused.
Having a Proof of Evidence Helps
Therefore, the Traffic Ticket Lawyer must gather evidence such as photographs, videos, and other tangible evidence. In essence, such proof goes a step further to prove your innocence.
On the same note, witnesses of the case should also be present and given a chance to issue their statements or testimonies.
If all the witnesses testify in your favour and the officer lacks witnesses to present before the court, the accusation cited will not hold water.
Such an indication increases the chances of the judge dismissing the case and lifting the ticket.
The Attorney could also capitalize on the lack of detailed records for the case from the officer's side.
For instance, if the officer did not record the vehicle's registration number, the lawyer may argue that the case is a situation of mistaken identity.
Also, they might add that the violation of a neighbouring driver with a similar vehicle probably committed the offence.
More to Consider
Getting more than three tickets in six months is a severe dent on any driver's driving record.
Strong legal representation in this regard might help.
Having the most talented Traffic Ticket Lawyer does make a difference.
An expert with excellent legal judgment will ensure that decision is not given based on the driving record.
As observed, it would solely focus on that particular traffic ticket.
It always poses a considerable challenge if the courts decide to use your driver's abstract to judge your driving habits.
For you to fight your way out of a Traffic Ticket, there must be transparency between you and your Traffic Ticket Lawyer.
You should share the real happenings to enable the lawyer to organize and process the facts to be presented in court.
There may need to revisit the area, which is often referred to as the crime scene.
That helps to gather more evidence like CCTV cameras that may be available.
The footage of that particular day could be retrieved and tabled as evidence in court.
With the increase of citizen journalism, there is a need to interact with the surrounding people, such as roadside vendors, to check whether they might have recorded the happening and, if not, might also be willing to testify in your favour.
Hiring a Traffic Ticket Attorney eases your work, allowing you to proceed with your regular programming as your lawyer goes through the process of gathering evidence and strategizing on how to present it best.
The whole process is even more stressful without such legal assistance.
Making the Right Choices

In these times, when everyone is struggling to make ends meet and save a penny or two.
A win on a Traffic Ticket case and a good driving history is crucial to escape the fines and costs.
Given the current circumstances, it's essential to decide and go with the right Traffic Ticket Lawyers or Legal agent.
Besides the above outline, we've observed the nature of certain aspects of the law.
Areas of practice relating to Careless Driving, Dangerous Driving, Distracted Driving, DUI etc. recognize as highly technical.
Having the right legal agent to represent you does make a big difference and goes a long way.
Again, having the right Traffic Ticket Defence Lawyer increases your chance and confidence in winning.
Imagine if an officer charges you with a Blow Over The Legal Set Limit for a DUI.
You still stand a good chance to go scot-free.
Rightly knowing you're dealing with capable Traffic Ticket Lawyers that have your best interest at heart.
A legal agent who cares would not consider you as just another number.
In Conclusion
By an honest assessment, there's a high chance of failure if you decide to represent yourself.
Sometimes the complicated nature of the law requires a person of specialized training, knowledge and experience.
Such proves to be right since the law serves as a free guide. It would be best if you had an expert legal partner who understands the language's nuances to help with its interpretation.
The sad part of it is that due to its technicality, it's difficult for people to identify whether their defence is workable or not.
Getting the right Traffic Ticket Lawyer remains crucial in a mission to maintain a good driving record, saving money, time and energy used during the legal fight to dismiss a Traffic Ticket.