Why Traffic Tickets Experts Canada?
Quickest Response to addressing your needs
Avoid unnecessary stress on yourself and your family and get the urgent help you deserve
Affordable Premium Services
Helped dismissed over thousands of cases relating to driving violations and criminal offences at the most affordable rates across Canada
Have the Best Legal Experts Work for You
Access to a great network of experienced legal experts in every city, town or territory in Canada
Wins Majority of our Cases - Even the Most Difficult ones
Get Positive Results within the shortest possible time
3 Simple ways to get results With your Traffic Ticket(s) Infraction or Criminal Charges
Fill out our "Request for a Free Consultation" form and receive a quick call response from one of our legal experts. It takes less than 30 seconds.
Call our Toll-free Number at 1 888 70 WIN4U or 1 888 709 4648 and follow the voice prompts to talk to one of our seasoned legal partners in the city or area of your offence.
One of our legal experts will follow up with you shortly to answer your enquiries.
IMPAIRED DRIVING
Taking Responsibility & Avoiding Fatal Dangers
Impaired Driving
Have you or a family member recently experienced a Traffic Ticket charge relating to Impaired Driving or DUI? Likewise, have you received summons or traffic tickets involving Driving Under the Influence of alcohol or any other drugs? Perhaps you're looking to explore and abreast yourself with information regarding the subject matter. Regardless of what your intentions or situation are, Traffic Tickets Experts is here for you. Making the efforts to discover a winnable solution to a driving problem is itself a step in the right direction?
First Time Offenders For Impaired Driving (ID) Including Driving Under The Influence (DUI)
Traffic Tickets Experts empathizes with especially persons who violate DUI or Impaired Driving laws for the first time. If you haven't experienced such adversity, you wouldn't know the real repercussions until it happens to you. If this is your first-time facing DUI (driving under the influence) charges, don't hesitate. Contact Traffic Ticket Experts for a quick and amicable solution. Also, do your best and be responsible for avoiding dangers while keeping an excellent driving record.
Offenders Who Repeatedly Violate Impaired Driving Laws
Also, for those who repeatedly violate such offences, our law experts would look at your case uniquely and work to find a winnable solution. Mostly, our experts have for the past 26 years continued to help drivers who have had problems with drugs and alcohol. Traffic Tickets Experts stresses on the need to obey all traffic laws and keep in mind the dangers of driving while impaired. Many Canadian resident drivers have attested to the warm and professional attitude of our lawyers working to help again restore their driving possibilities. Also, individual drivers who've had severe complications and once had their license suspended have all benefitted tremendously from the services of the company.
As known, the dangers of Impaired Driving or Driving Under the Influence(DUI) of alcohol or drugs is real. Sometimes in life, you could only be too careful no matter how much you try to stay away from trouble. That doesn't mean to say you have to be irresponsible and not be cautious. We understand from time to time, we as humans encounter situations and experiences that are beyond our control. It's in this light that Traffic Tickets Experts sees fit as a core mandate to help give people a second chance.
Offenders Who've  Had Multiple Charges Of  DUI
Indeed, if you have a habit of using alcohol or drugs, Driving Under the Influence (DUI) or Driving While Impaired (DWI) maybe you have to be mindful of some of the significant traffic offences. God forbids anything terrible happening when impaired by prescription medication, alcohol or other drugs. It's always important to take extra caution and consider all preventative measures.
It's just a natural process of life for everyone to commit an error at least once in their lives. Most graciously, it's partly in this light Traffic Tickets Experts considers the helping of Canadian drivers a core mandate.
As a result, the company does well to aid drivers to allow a second chance. With Impaired Driving, Traffic Tickets Experts have consistently achieved positive results, winning even the most difficult cases and avoiding hefty fines as well as keeping a clean driving abstract for drivers.
Effects Of Impaired Driving
Impaired driving very much considered a criminal offence. Also, it's the leading cause of accidental injury deaths in Canada. Surprisingly, driving under the influence of alcohol and other drugs is really on the increase and keeps getting worse over time. The practice of Driving under the influence of drugs or alcohol is not only dangerous; it is illegal. Law enforcement officers have received advanced training to determine if a person is under control. They many times use various devices and techniques to fish out impaired drivers. Impaired Driving often results in suspension of license, payment of hefty fines, facing possible criminal charges as well as jail times.
What Exactly Does Impaired Driving Mean?
Impaired Driving essentially means driving virtually any motor vehicle (including trucks, cars, boats, off-road vehicles, and snowmobiles), while drugs, alcohol consumption or both compromise the operation. It is driving while drunk or under the influence of drugs could sometimes cause you to over speed. Overspeeding, as everyone knows, attracts huge fines speeding ticket. As many Canadians have witnessed, the real danger of driving under the influence or impaired driving is fatal death. It's therefore vital to respect the law and obey traffic regulations.
How Does A Police Officer Know I'm Driving Under An Influence?
Police officers frequently suspect driving under the influence, when a person drives either too fast or at a slower speed. Also, when an officer finds you driving in a meandering or unstraight manner, they may decide to pull you over. In such instances of suspicion, they might further ask for your identification and details while assessing your overall demeanour. Sometimes, an officer might lean forward while talking to you in the hope to find a clue. Indications such as slurred speech pattern or alcohol odour would undoubtedly give you away.
Similarly, they may use various techniques, including breathalyzer testing and other means to ascertain the state of affairs. In the course of the encounter, if they happened to evidence of impaired driving. Depending on the intensity or level of impairedness, they'll use their discretion to tow your vehicle away. Most times, the decision to penalize a driver stems from the extent of the impairment and class of their license. In most Canadian jurisdictions, there're differently acceptable levels of alcohol and legal drugs intake for
various category of license holders. Contextually, the law tends to favour the experienced driver more than the novice relatively. Noteworthy, the 100% legal limit implies that the concentration of alcohol in your blood must not exceed 80mg in 100 ml of blood.
Why And How Driving Under The Influence May Be Dangerous And Unsafe
Influencers such as Prescriptions and over-the-counter medications, illegal drugs, alcohol, and cannabis, thus negatively affect your driving abilities. For the most part, it impacts your reaction time, skill, control, and judgments. Honestly, when you consume even the smallest volume of drugs regardless of use it, could affect your driving capability. Often said that when you drive high, you increase the possibility of getting in an accident twice.
About Alcohol Impairment
There's no doubt that alcohol could very much be dangerous and impair your ability to drive well. When you take even a little sip, you could be affected by blurred vision and reduced ability to make quick or abrupt judgments. Statistically, driving under the influence of Alcohol is one of the top grounds for accidental deaths on roads in many Canadian Provinces.
Key Information For Drivers Who Use Medical Cannabis
When you have an encounter with a Law Enforcement Officer, they ultimately use their discretion to determine if you qualified to use marijuana for medical reasons on the spot.
Practically, if a police officer is a content that you are legally authorized to use marijuana for medicinal purposes, you will not be subject to the province's zero tolerance drug requirements for young, novice and commercial automobile drivers. However, you may likely face criminal charges if a police officer determines your ability to drive to be impaired. Notwithstanding, if you have the right permit to use marijuana or another drug by a healthcare professional, make sure you're clean and not under the influence of drugs while driving.
Consequences For Impaired Driving Or Driving Under The Influence (DUI)
In case Law Enforcement officer finds determine that you are driving impaired, you will face penalties immediately. Additionally, you will deal with the consequences later if convicted at trial. The penalties you face can vary depending on your age, license type, the level of alcohol or drugs in your system, and how many times you've found convicted.
Instant Penalties For Impaired Driving And DUI
The law regarding impaired driving differs depending on the various Canadian jurisdictions. The government in the different provinces continuous to make efforts to discourage every form of impaired driving. It's essential also to note, impaired driving and related penalties are continually changing. Currently young and novice drivers with a BAC over zero faces:
Twenty-four (24hr) license suspension

Must attend a mandatory education and treatment program (for second and subsequent occurrences within ten years)

Will be subject to the use of an ignition interlock device for at least six months (for third and subsequent occurrences within ten years)
How To Plan To Avoid DUI And Impaired Driving
There is never a good reason for driving a motor vehicle while impaired, and also being inside the automobile as a passenger is considered equally risky. You have choices:
It's a smart move to have a designated driver when planning to drink during an outing event

Endeavour to Call a family member or friend to pick you up

Consider using Uber, a taxi or carpool service

Better to sleep over if there's an opportunity to do so
Information And Advice For Parents Regarding Impaired Driving
According to the country's driving records, the younger youth forms the leading class of drivers who continuously die in gory road accidents. Studies show, they mostly die through impaired driving registering higher percentage of drugs and alcohol intake. As part of the research, only 11% of Parents acknowledged advising their teenage wards of the dangers of driving. The researchers asked the teens if they've had any discussions regarding DUI or impaired driving; most of them answered negatively. Surprisingly, the percentage dropped to four (4%).
The following outlines key ideas to encourage parents to play their part while helping promote the Drive Safety Campaign:
Engage in dialogue with your children about impaired driving. It could save a life.

The general public awareness crusade: Do not drive frozen

Strengthen the laws on impaired driving

Pilot Project on Oral Drug Screening Devices

Operating a Vehicle under the Control of drugs and alcohol: Tests, charges, penalties, suspensions, and prohibitions
The Story Of Canadian Affected By Marijuana-Impaired Driving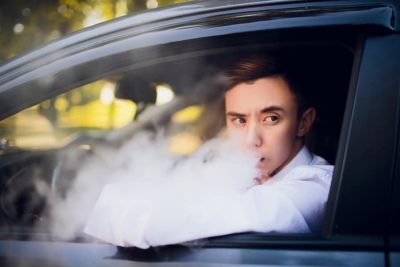 A Canadian known as Gregg only woke up one morning to realize that his very 18-year boy, known as Stanley, had not returned after his party with his friends the day before. The panic was immediate, and Thomson had the strong intuition that things weren't okay. Therefore, he determined to contact the (OPP) Ontario Provincial Police
While I Went to Meet the Ontario Provincial Police officers and then they just told me the news, I fell, literally fell. It gets us in that kind of thing; it's when we lose our child; we face emotions utterly different from those we experienced before this kind of experience; we do not understand. 
The day before, Stanley decided to board a vehicle with an individual who was under the influence of marijuana. Stanley not only lost his life that night, but the lives of those who loved him were also changed forever.
Devastated and full of guilt, Thomson asked his daughter, where did your mother and I fail? Why is Stanley getting into the car that night? Her daughter explained that her parents had not failed since they had informed them about alcohol and driving. The problem was actually that these discussions did not include the risks of driving under the powerful influence of liquor or perhaps marijuana.
How Law Enforcement Officers Find Impaired Driving Violators
Virtually every province has in one way or the other trained law enforcement officers to find and apprehend drivers who violate impaired driving laws. These Police Officers do their best to detect and remove impaired drivers off the roads to prevent accidents.
The Reason Behind A Standardized Field Sobriety Test
Many reasons may cause a law enforcement officer to perform a roadside Standard Field Sobriety test. In many instances, a standard roadside field sobriety test may happen when an officer develops a suspicion regarding a driver's impairment with an alcoholic beverage or drugs. In case a driver fails the test, they could be relieved or suspended instantaneously from driving a motor vehicle. Also, they may face legal or criminal charges for impaired driving.
Breathe Testing As Relates To Impaired Driving
If a law enforcement officer finds doubt in the sense of a driver using alcohol, he or she can demand a breathing test sample on the spot to ascertain the driver's blood alcohol level.
When a driver fails the test, they could be relieved or suspended instantaneously from driving a motor vehicle. Also, they may face legal or criminal charges for impaired driving.
About Drug Recognition Evaluation
Generally, a Drug Recognition Evaluation is performed by a specially trained law enforcement officer at a local Police Station if the cop finds an acceptable reason to assume that the driver is impaired. The purpose of the test is to ascertain if the definite impairment is the result of drugs. In case a driver flops on the test, they could be immediately and temporarily relieved from driving. As well, charged criminally with impaired while driving.
Using Oral Fluid Screening Devices For Impaired Drivers
Many jurisdictions in Canada have zero tolerance alcohol and drug requirement for young aged drivers, commercial as well as the novice. As a means to curb the driving under the influence or impaired driving problems, the federal government of Canada has proposed a bill to be passed into law that could mandate Police Officers with acceptable, reasonable grounds to carry out roadside stops and request a test or Oral Fluid if they somewhat since a driver has taken drugs.
Once the proposed legislation becomes a law and guarantees Police Officers the right to the use of federally permitted devices for Oral screening, they would well use these devices to perform roadside testing to aid traffic safety.
For more on Oral Fluid Screening Devices, please, check out Public Safety Canada
4 Key Tips And Ideas To Help Avoid Impaired Driving
Although many drivers do well to avoid driving under the influence of any drugs or alcohol, more often than not, they find themselves in such acts.
The following provides four key easy and useful steps to help avoid driving under the influence:
Take responsibility for planning ahead of time on ways to safely get home. Depending on where you're going, you may intend to stay or sleep overnight when you know you'll be under the influence of alcohol or other drugs. Optionally, you may choose a designated driver or arrange a ride with a relative or a friend. Also, you may decide to board public transport, call an Uber or a Taxi. As advised, you'd have to avoid any means of impaired driving or driving under the influence while considering ways of getting home safe.

Notably, avoid taking prescription medication with side effects of causing intoxication or blurriness of vision when driving. It's vitally important to know or find out about the downsides of your medicine or prescription and its impact on driving from your Pharmacist or Physician.

Observe the labels on over-the-counter medications or prescription drugs as well as any medicine you might be taking.

Be aware of combining prescription medication and alcohol or other substances as they may result in impairments and lack of emotional control. Additionally, ask your primary caregivers about how prescription drugs could impact you.
Community Fudgeent Research On Drugs Impaired Driving And Alcohol-Impaired Driving
One of the significant deadly road accidents in Canada is the practice of driving a motor vehicle under the influence. The influence of substances such as cannabis and related drugs, including alcohol, certainly posse a great danger to drivers. Unfortunately, the youth constitute the leading class of drivers that often involve road accidents. Most frequently, these accidents happen through the acts of driving under the control of alcohol or drugs. Also, these young adults make up a high percentage of motorists that experience positive drug testing and fatal road crashes.
In recent years, the government of Canada, with its good policy objective, outlined several programs on road safety. The administration has embarked on various initiatives and campaigns to conscientize the general public on dangers and driving precautions. The efforts to discourage uses of drugs and alcohol stems from society's commitment to safety and also curb the menace. Such awareness is primarily based on current qualitative public opinion research to promote a campaign for safe driving.
Survey Review
A performance review of a Public Safety Canada (PSC) reveals a three footnote examination covering on a 2017 Canadian Dug-Impaired Driving. The results include:
Exactly eighty-one percent (81%) of participants acknowledge knowing a person or two who uses or had used marijuana or cannabis. Besides, fifty-six percent (56%) of the active participants admitted using Marijuana or Cannabis at a period.

Out of the number who'd utilized cannabis, a good twenty-eight (28%) re-counted driving a vehicle while under the control of the drug. About one-third of Canadians account being in a car driven by way of a person who'd consumed cannabis or marijuana.

Interestingly, four (4) out of ten (10) of the percentage who ever drove under the influence made light of the dangers of driving under the influence of Cannabis. Their justification was that Cannabis impaired driving is relatively safer to uncontrollable alcohol-impaired driving.
We have Copied More of the details of the survey below:
Public Opinion Research On Drug-Impaired Driving
"
Driving under the influence of drugs is a significant contributor to fatal road crashes in Canada, and young people continue to be the largest group of drivers who die in accidents and test positive for drugs.
The Government of Canada's drug-impaired driving public awareness campaign communicates to Canadians the risks associated with driving under the influence of cannabis and other drugs. Recent public opinion and qualitative research informed the quality of this campaign.
Detailed Review
Public Safety Canada researched with Canadians on drug-impaired driving in 2017. A summary of the findings shows that:
81% know someone who has used cannabis and 56% has consumed cannabis at some point in their lives

Among those who have used marijuana, 28% reported they had operated a vehicle while under the influence

One in three Canadians say that they have ridden in a car operated by a driver who was under the effects of cannabis

Among those who have driven while impaired, 4 in 10 downplayed the risks by either indicating that driving while under the influence of marijuana is less dangerous than driving while under the influence of alcohol (25%) or that driving while under the influence of cannabis poses no real risk (17%)

65% agree that cannabis users often fail to realize their impairment from using marijuana, and 25% believe that the impacts of cannabis consumption are less detrimental to driving ability than alcohol

45% of youth (aged 16-24) report using cannabis, with the majority reporting they used it in the past 12 months

22% of youth who have used marijuana said they drove while impaired and most said they did it because they don't think it's as dangerous as drunk driving

1 in 3 youth have been a passenger with a cannabis impaired driver

44% of youth say it is easy to tell if someone is too high to drive.
 "
CONCLUSION
In essence, it's essential for all drivers to pay attention to all road traffic regulations to avoid tickets in areas such as.
News | Blogs | Press Releases