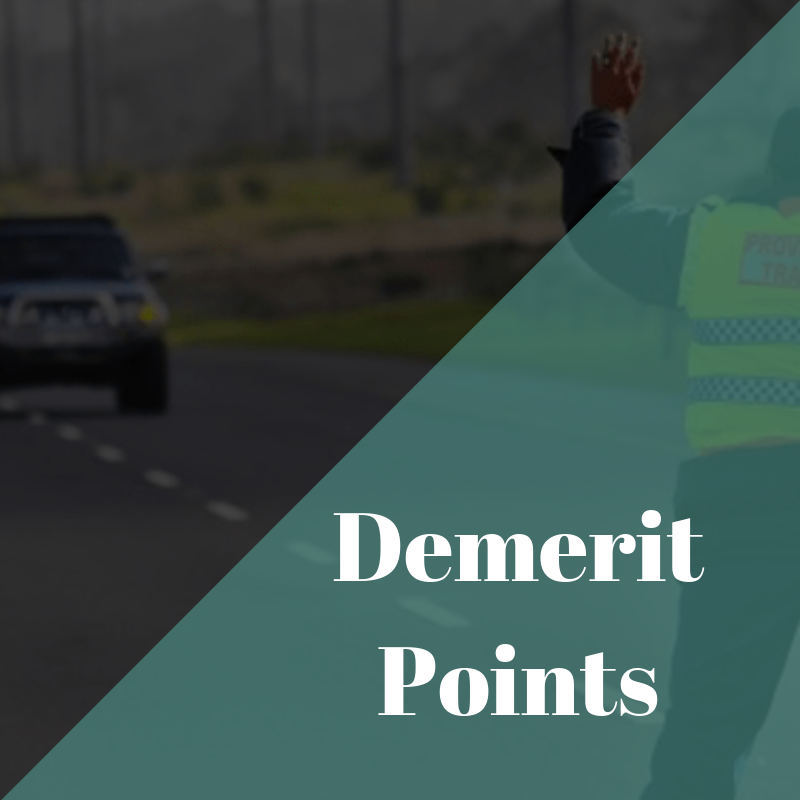 REQUEST FOR A FREE CONSULTATION
Why Traffic Tickets Experts Canada?
Quickest Response to addressing your needs
Avoid unnecessary stress on yourself and your family and get the urgent help you deserve
Affordable Premium Services
Helped dismissed over thousands of cases relating to driving violations and criminal offences at the most affordable rates across Canada
Have the Best Legal Experts Work for You
Access to a great network of experienced legal experts in every city, town or territory in Canada
Wins Majority of our Cases - Even the Most Difficult ones
Get Positive Results within the shortest possible time
3 Simple ways to get results With your Traffic Ticket(s) Infraction or Criminal Charges
Fill out our "Request for a Free Consultation" form and receive a quick call response from one of our legal experts. It takes less than 30 seconds.
Call our Toll-free Number at 1 888 70 WIN4U or 1 888 709 4648 and follow the voice prompts to talk to one of our seasoned legal partners in the city or area of your offence.
One of our legal experts will follow up with you shortly to answer your enquiries.
Our expertise of legal practitioners represents and fight for you in every manner to help win your traffic ticket case. We would be involved in every step of the process while attending to your case. From filing, requesting of disclosure and making the necessary preparations for defense; we fight for you in every manner possible to win
One of our key drives to success has simply been to assess and deal with every case of an issued ticket or alleged traffic offenses differently. As observed, there's no 'one size fit all' solution to dealing with a traffic ticket case. We always go the extra mile to protect and preserve the driving records of our clients
Our team of professionals with over 45 years of invaluable experiences and expertize fights earnestly for a total dismissal of virtually every traffic ticket. We wish to assure our Canadian drivers that with our support it is possible to effectively and quickly resolve any traffic ticket issue
Don't Be Another Victim – Be a Victor
I feel gratified for the great job done by legal rep! He did wonderfully well in helping to dismiss my speeding ticket case at the courthouse in Brampton Ontario. I very much recommend Traffic Tickets Experts Canada for delivery way better than companies I've used previously.

Your experts are really AWESOME!!

Thanks again for the excellent results!
JO ANN,,

Brampton, Ontario
I feel humbled to express my gratitude for your invaluable service in defending my impaired driving charges. I'm impressed by the professional way you handled my case right from walking to your office the first day to calling to informing of the dismissal of my case. I've greatly learnt my lesson to avoid drunk drinking, however, in the rare situation that I do again I know to call the Traffic Tickets Experts!

I truly appreciate the WIN!
Thank you Traffic Tickets Experts Canada for helping to defend my Distracted Driving case in Pickering. Been caught using my cell phone would have not only cause my insurance premiums to go up. I didn't have the funds for the fines to be honest… At the end of the day, your lawyers helped save the day after going through all the stress. I'm really thankful… I'd always recommend your company to all my friends and relatives. You're all doing a great job, keep it up!
DEMERIT POINTS – OFFENCES & CONSEQUENCES
The Demerit Points System is the driving monitoring system of the Ministry of Transportation of Canada. Demerit points in Canada were designed for the driver who has caught disobeying a stop sign, going through a red light, speeding driving and violation of traffic rules. Demerit points system measures and checks drivers driving in Canada. The demerit points system makes drivers accountable for their driving and improves behaviour to follow traffic rules. However, the demerit point system is varied based on the provinces of Canada.
AT A GLANCE DEMERIT POINTS
You will receive demerit point for a traffic ticket in addition to monetary penalties. You get two demerit points for minor violation of traffic rules and maximum 7 points for severe violation. These points are adding with your driving license although the penalties are varied based on driver license status. The Ministry of Transport take actions after crossing permitted points limit by fully licensed driver and novice drivers.  According to Motor Vehicle Administration Act, every driver starts with zero points and accumulating demerits points against convicted for each traffic offence.
Demerit points are expired after two years from the date the conviction was recorded in your driving record. The assembled points may affect your insurance premium and driving license.  The authority may call you for a hearing before suspend your license for accumulating many demerit points. A traffic lawyer may accompany you to tackle the hearing to reduce the penalties.
Learn about Careless Driving in Ontario 
The article covers the following questions which give you a full understanding of the Demerit Point System:
What is demerit point system?
How it works?
How might you check total demerit points?
Do you lose your driving license for gathered demerit point?
At the point when demerit points will expire?
Do demerit points transfer within provinces?
MISCONCEPTIONS ABOUT DEMERIT POINTS
New and novice drivers of Canada have misconceptions about the demerits points. Many drivers think that they lose points if get convicted for traffic rules violations. The scenario is the opposite. Drivers will accumulate demerit points which started from zero points in the driving record.
DEMERIT POINTS IN TRAFFIC TICKETS
Demerit points associated with traffic rules violation are not shown in the traffic ticket as the traffic police are not authorized to assign demerit points for an offence. The ministry of transport will assign the demerit points when the courts find you guilty. Demerit Points will appear on your driving record. You may find this when you obtain your driving abstract from the Provincial courts.
DEMERIT POINT SYSTEM IN CANADIAN PROVINCES
Alberta, Ontario, Prince Edward Island and Newfoundland and Labrador are prominent among the provinces which are using Demerit Point System.
If the courts convict you, the ministry will suspend your driver's license for accumulating 12 demerit points within two years. Such instances usually apply to experienced drivers of the Prince Edward Island and Newfoundland and Labrador. On the other hand, the ministry will suspend a novice driver's license for accumulating six demerit points within one year. Alberta and Ontario province are following the demerit point system more strictly compare to other regions.
BREAKS DOWN THE PENALTIES FOR DEMERIT POINTS
Your maximum allowed demerit points mainly depends on your driver's license type. You can accumulate up to fifteen demerits points in Alberta and Ontario if you are full phased licensed drivers. However, the ministry will suspend your license if you gather more than eight points for holding a graduated driver license. The accumulated demerit points vary from province to province in Canada. Some areas are very strict towards accumulated points and drivers have to face short to long term suspensions.
CONSEQUENCES OF ACCUMULATING DEMERIT POINTS BY YOUNG AND NOVICE DRIVERS (G1 OR G2 DRIVERS)
You will get a warning letter when you receive two to eight demerit points for traffic tickets.
If you accumulate nine to fifteen demerits points, you have to pay a $50 fee for a meeting which will arrange for discussing driving record and decision about your driving license suspension.
A compulsory suspension for 30 days will impose if you accumulate 15 or more demerits points. When you get 30 days suspensions, you have to surrender your driver's license at any Service Centre of traffic police. You would get 2-year suspensions if you failed to surrender it on time.
Your Points System will be reduced to 7 and recorded in the driving record when your suspension is over. However, the authority may ask you to sit a test which includes an eye vision test, written test and road test.
DEMERIT POINTS FOR MAJOR TRAFFIC OFFENCES
The impact of demerit points is very serious based on accumulated points. A driver must try to avoid getting demerit points by following proper traffic rules. Although you will not get demerits points for all traffic rules violation but demerit point hamper driving records. The most common traffic tickets which accumulate demerit points are discussed below.
DEMERIT POINTS FOR NEGLIGENCE TO STAY AT THE MISHAP SCENE
According to traffic rules, you must wait at mishap scene when it occurs in presence of you. Police officers need to talk with every witness to prepare a report about the accident. The full proof report may be partially or fully incomplete, if any prime information is not included in the report due to absence of witness in the scene. The following information is necessary for police inquiry.

Your name
Address
Your phone number
Your insurance policy
Driver's license
Your testimony

You receive 7 demerit points with hefty fine and possible driving license suspension for up to two years for your negligence to stay at the accident scene. If the court convicted you for failing to remain or return to the scene, you have to pay a fine of $400 to $2000 with jail term. You could defend yourself for failing to remain on the scene, but it is difficult to use.
DEMERIT POINTS FOR FAILING TO FASTEN A SEAT-BELT
The frequently violated traffic rules are failed to wear a seat-belt while driving in the road. It is most common in new and young drivers. You will get two demerit points and a fine between $200 and $1,000, if you forget to wear seat-belt while driving. You will receive demerit points if your under 16 years passenger is not wearing a seat-belt and addition to this, you have to ensure that under 16 passengers must get the seat-belt occupying seat.  Making sure your seat-belt is secure before starting to drive is a very important safety consideration.
You will receive demerit point for your ticket for speeding while driving in the road. You will get speeding ticket based on your fast driving while you were caught by police. The number of demerit points will depend on the type of traffic ticket you will get for fast driving.

You will receive 6 demerit points if you exceeding limit by 50 km per hour or more.
You will get 4 demerit points if you crossing limit by 30 to 49 Km per hour.
The speeding ticket will add 3 demerit points to your driving record for exceeding limit by 16 to 29 km per hour.
DEMERIT POINTS FOR REACTING TO AN EMERGENCY VEHICLE
You have to slow down with the signal and move to the right, if you are on a two-lane road or multi-lane highway. In case of one-way road, you have to pull to the right or left side of the street with the signal. You can be charged for not slow down or move over when an emergency vehicle is near you with light flashing and sirens.You will receive three demerit points if found guilty and 2-years suspension of the driver license with fine
NO DEMERIT POINTS FOR DRUG IMPAIRED DRIVING
The Drug impaired driving is considered as serious offence and it is fall under the criminal code of Canada. There are no demerit points for the drug impaired driving. Although you may receive, the demerit points if police charge you for dangerous driving and you could receive 6 demerits points with fine.
DEMERIT POINTS FOR CARELESS DRIVING
If you are convicted of careless driving, you will receive six demerit points with a fine up to $2,000. You may receive a jail term of six months and a license suspension of up to two years for careless driving. If you are charged with dangerous driving, you will get heavier penalties with jail terms from up to 14 years.
FOUR TO TWO DEMERIT POINTS
You will receive four demerit points for following too closely and exceeding the speed limit by 30 to 50 km per hour. Addition to these, four demerit points for failing to yield rightly to a pedestrian in a crosswalk.
You will receive three demerit points for failing to yield the right-of-way in a crosswalk, to obey a stop sign, traffic light or railway crossing signal, to obey the directions of a police officer, to report a collision to a police officer, to slow and carefully pass a stopped emergency vehicle, to stop at a pedestrian crossing.
In Alberta and Ontario, a driver will receive three demerit points for wrong way drive, driving in a closed road, using improper lane, crossing illegally, driving while holding any devices and crossing the speed limit by 16 to 29 km per hour.
You will get two demerit points for following offences:

Do not obey the lower headlight beam sign
Doing improper right or left turn
Slow driving and improper opening of a car door.
Bicycles or skis towing with people.
Do not secure the infant, toddler and child passenger in the vehicle.
IMPACT OF DEMERIT POINTS IN INSURANCE
Most insurance companies considers the severity of the tickets without considering the total number of demerit points. Insurance rates are not based on Demerit points. The insurance companies increase premium rate based on traffic tickets and convictions.
IMPACT OF DEMERIT POINTS IN INSURANCE
You have to pay higher fees for past violations of traffic rules. Too many demerit points and suspensions of license lead to pay higher provincial fees during renew of your driving license. The number of demerit points indicate that you are a high-risk driver on the road. Once again, the demerits have proven that you're a higher than usual risk on the road. Therefore, the provincial government have to compensate for your reckless driving consequences in the road.
You can follow few ways to know about your demerit points. You can collect drivers abstract from any service center by paying fees. It is possible to collect the statement of driving record and drivers abstract via online order and get the electronic copy in your mailbox. The cost varies from 12 to 18 dollars based on certification. An embossed seal of Ministry of Transportation is included in the certified records which required for court and legal purposes. The uncertified record has no embossed seal although it includes all information which present in the certified records. You can order for a complete driver's record or an extended driver's record or five-year driver's record or three-year driver's record.
DEMERIT POINTS TRANSFER WITH DRIVERS MOVE FROM PROVINCE TO PROVINCE
All Canadian provinces have an agreement for the transferring the driver's license and records while moving from province to province in Canada. If you are suspended in a province, you will not able to apply for a driver's license. Not only the provinces of Canada, but also some states in the US will consider the demerit points. A reciprocal agreement has signed with the state of Michigan and New York. Therefore, you will receive demerit points on your province driving license for violating driving laws in states with which have agreement.

Your province demerit points and/or suspensions will be applied in another location for following common convictions:

Do not stop for school bus
Left the collision scene
Convicted as Traffic Criminal
Manslaughter by Speeding Motor
Careless while driving
Do not obey stop sign
Criminal negligence
Racing Impaired Driving
Do not obey signal light
Dangerous driving

According to Section 205 of Highway Traffic Act, the above records are kept in the Register of Motor Vehicles for using in the Demerit Point System by Ministry of Transportation.
ASK OUR EXPERIENCED TRAFFIC TICKET EXPERTS ANY QUESTIONS
Our Traffic ticket experts defend these charges in a regular basis. You can depend on us to defend your difficult charges for traffic tickets associated with demerit points. Our experts assist you to reduce penalties or remove the charges you are convicted of.

These points become miserable if you neglect. You can contact our office for counsel about points. We will fight the traffic ticket which associated these  points for reducing the penalty.

Please feel free to contact with us for getting experience expert helps for solving any traffic ticket related issues. Call 1800.
News | Blogs | Press Releases
How Traffic Ticket Lawyers are Helping Drivers Win cases Across Canada Gallery

Assault

,

Blogs

,

Canada

,

Careless Driving

,

Criminal Charges

,

Dangerous Driving

,

Distracted Driving

,

Province

,

Speeding Tickets

,

Traffic Ticket Lawyers

,

Young Offenders
It's incredibly frustrating when you're dealing with Traffic Ticket Lawyers [...]