Why Traffic Tickets Experts Canada?
Quickest Response to addressing your needs
Avoid unnecessary stress on yourself and your family and get the urgent help you deserve
Affordable Premium Services
Helped dismissed over thousands of cases relating to driving violations and criminal offences at the most affordable rates across Canada
Have the Best Legal Experts Work for You
Access to a great network of experienced legal experts in every city, town or territory in Canada
Wins Majority of our Cases - Even the Most Difficult ones
Get Positive Results within the shortest possible time
3 Simple ways to get results With your Traffic Ticket(s) Infraction or Criminal Charges
Fill out our "Request for a Free Consultation" form and receive a quick call response from one of our legal experts. It takes less than 30 seconds.
Call our Toll-free Number at 1 888 70 WIN4U or 1 888 709 4648 and follow the voice prompts to talk to one of our seasoned legal partners in the city or area of your offence.
One of our legal experts will follow up with you shortly to answer your enquiries.
Fail To Stop At A Red Light: A Complete Guide
There are many ticket or traffic violations in Canada. The failure to stop at a red light is one example. While inexperienced drivers are the top offenders, others seasoned individuals are no exception.
Despite the government's strict implementation of laws, the number of offenders skyrockets. The same thing goes with the range of traffic ticket lawyers. But the good news is that there is information online.
Unfortunately, some are unreliable. Don't worry! In this comprehensive yet straightforward eBook, you will know everything about this traffic violation.
Are you ready? Read on for more details!
Reasons Why Drivers Run Red Light
Several drivers fail to stop at a red light because they feel impatient or are in a hurry. In our world, this is understandable. However, it reflects a miscalculation of risk or reward.
Is arriving at your workplace a minute later worth running a risk of a severe accident? Of course, not. Some people may disobey the sign because of their recklessness. Or they don't care about their safety.
Another reason why drivers commit the same mistake is that they cannot stop in time. Simply, their violation is the result of other factors like speeding.
Other drivers may ignore a traffic signal because they are unable to see the light. They also zone out due to a long trip.
It can also happen to people who pay attention to distracting devices, including a GPS or a smartphone.
There are also other factors why drivers fail to stop at a red light. Those who are under the influence of drugs or alcohols have a high risk.
But wait, there's more! The location of the red light makes it difficult for the drivers to see or recognize.
Whatever your reason may be, this mistake can create an enormous danger. Not only is your safety at risk, but it can also pose a threat to your passengers. So, drive with care and attention. Take your seatbelt on and be sure your car is in good condition.
Consequences Of Failing To Stop At A Red Light
As with other ticket or traffic violations, the failure to stop at red light results from a split-second decision. In calculating the life-altering consequences like severe collisions and accidents, they are unable to calculate.
That's not all! Another negative consequence is a massive fatality. Studies show that drivers who die from crashes involving a red light skyrocket every year. To lessen the number, the government has implemented strict rules and regulations.
However, it's not enough. Every driver should participate in alleviating related deaths.
The law also treats the failure to stop at a red light as aggressive driving. Careless driving reflects a lack of care for the safety and health of your passengers.
You are prone to criminal penalties and other sanctions.
What Happens When You're In An Accident After Failing To Stop At A Red Light
Every Canadian driver has a duty of care not to drive in a manner that could pose a danger to other people's lives on the road. The failure to do your responsibility on the road can increase your legal liability.
Here's what will happen when you're unable to perform your responsibilities as a driver:
You Violate Your Duty Of Care To Other Drivers
If you run a red light, you are legally accountable for the collision. Some will say that the light barely turned red. Does it mean you are not liable for the damages? Well, you can fight with this claim but make sure you have the best lawyers.
At Traffic Tickets Lawyers, we take great pride in our team. We have the experience, expertise, and commitment to providing the most responsive solution.
You And Your Insurance Company Is Responsible For Paying The Damages
Did you harm pedestrians and other drivers on the road? Then, get ready because they are likely asking for financial assistance. Start from contacting your insurance to cover the medical bills and other expenses. But remember it has limitations. If that's the case, you are responsible for paying related costs.
You may Lose Your Insurance In A Snap
In most cases, you may lose your insurance when you've caused one or more severe accidents.
But it depends on the insurer of your choice. Other service providers will give you a second chance. Unfortunately, they will just increase the premium.
Which is better between insurance cancellations and costly premiums? It's probably the latter, right? But it's best to avoid both of these problems. The key here is to drive with care and attention.
A Traffic Citation Or A Criminal Record Is Your Next Burden
Let's say you fail to stop at a red light and cause a collision. Expect to face criminal charges, loss of your job, and license suspension mainly when the crash results in injuries. But it depends on your situation.
What if you're not guilty of the accident tickets? What are you going to do? Will you just pay the penalty and move on?
It's not advisable! It's wise to hire the best traffic tickets, lawyers. A qualified specialist will prove your innocence, help protect your driving record, and live with the peace of mind.
Penalty For Disobeying A Red Light
Are you unable to stop at a red light in Canada? Then, you commit a ticket or traffic violation. What does it mean? Simply, there are penalties to deal with when you come in breach of this law.
The most common disadvantage is 3 demerit points, which can affect your driving record for years. For speeding ticket, it can add an extra 6 points. For dangerous driving and impaired driving, it's different. Browse our site for more information. Or contact us today! We are glad to serve our valued clients.
Aside from demerit points, a fine is another burden. Depending on the impact of the collision, the penalty starts from $325.00. That's quite a significant amount, affecting your bank account.
But don't pay the fine when you believe you did nothing wrong. What you need to
do is to call Traffic Tickets Experts. Flexible and dedicated, we specialize in this field. We have attention to details and get the job done according to our client's unique requirements.
A Conviction Registered On Your Record
Imagine you're guilty of running the red light. It will appear in your driving record for two or three years.
While it sounds a simple problem to some, it is a significant burden when you drive for a living. As soon as the accident occurs, your employers might terminate your contract.
There's a worse case than that. When applying for a driving position, your chance is less than expected. To avoid this long-term stress, file a claim before the court with the best traffic tickets lawyers.
Hiring a capable specialist will reverse everything. From protecting your driving record to avoiding unexplainable costs, we have the top-notch services to count on.
Where Is The Right Location To Stop?
Seasoned drivers probably know the perfect place to stop. First-timers, on the other hand, are a different case. Don't worry! When you see the roadway marking that indicates the stop line, it's where you should stop.
What if there's no marking or sign? You will find one before entering the nearest crosswalk. When there's no crosswalk, you can find a stop line before entering the intersection.
Even though the law says that every driver must stop for a red light, the officer must present enough evidence. When you have all the documents to prove your claim, seek the help of a legal counsel at Traffic Tickets Experts. Our authorized and able agents have extensive experience in the field, and we have handled different cases since then.
How To Fight A Red Light Ticket
Yes, fighting a red light ticket may sound less complicated. However, telling the judge that you didn't fail to stop at a red light won't dismiss the charges right away.
It goes beyond that. An explanation won't convince an officer to drop the other ticket or traffic violations. So, what's the best solution to do?
You probably need a legal counsel to handle the charges. While the variety of lawyers increases, it's hard to find the right service provider. The selection process also requires extra time and careful attention. But to reduce effort and expect the best result, Traffic Tickets Experts is the top-notch company to count on.
To win an accident ticket, cross-examining the officer is critical, and a seasoned specialist can get it done right the first time. As a capable professional, Traffic Tickets Experts can we interrogate the police and represent you before the court accurately.
But can our services cause a dent in your bank account? Well, our traffic ticket solutions are not a luxury. We make sure it available at a fair rate to guarantee huge savings.
Despite the competitive price, we do not compromise our quality services. Our people strive to deliver custom, relevant, and responsive legal solutions. Not only that, we provide an estimate and other incredible deals. For more information, please don't hesitate to contact us today.
Also, remember to prepare yourself. Sometimes, fighting other ticket or traffic violations is stressful. Be patient and persistent. Here at Traffic Tickets Experts, we do not only reach all your legal needs. We also reduce our clients' anxieties, making us the most sought-after specialist in the country.
Experts-Recommended Tips To Avoid Red Light Accidents
Most drivers can afford the fine for a red light ticket. But not all are ready to handle a criminal record, high insurance premium, license suspension, and demerit points. The good news is that there's a key to avoid related accidents.
Simple and Easy Tips to Remember:
Break The Habit Of Failing To Stop At A Red Light
You perhaps are fond of speeding thru intersections. Probably, you love accelerating when you see a yellow light. Then, break that habit today.
Maybe you find the restriction frustrating. Just bear in mind that the red lights are a safety tool. It does not only maintain a good flow of traffic, but it also keeps your safety as a driver.
Can you afford to receive an accident ticket or a criminal record? Of course, nobody wants that experience. So, do well to overcome that habit as soon as possible before it's too late.
Travel At A Recommended Rate Of Speed
Some people accelerate their driving to arrive at their workplace or meet an important client on time. Others blow the legal limit of 0.8 for racing or stunt driving.
Whatever your situation is, respect the existing rules and regulations of the road. Drive at an appropriate speed, enabling you to stop your car beforehand.
To master safety precautions on the road, enroll in a driving class. While it requires extra cash, it's worth the investment, which can boost your safety and protect you from unnecessary expenses.
Be Patient While You're On The Road
After the streetlight turns green, pause and waits before you cross the intersection.
You can count to three. Then, take a look so that the intersection is clear.
Don't take calls at that moment for your convenience. Be wary and responsible.
Although you're running out of time, relax. Don't feel afraid of salary deductions. It is less stressful than setting 3 demerit points.
Pay Attention To The Traffic
Most drivers are tempted to look at their smartphones or do other things in the car. Don't do the same thing. Focus on your driving and other vehicles, instead.
Is the traffic-heavy? Are other drivers behaving erratically? Then, focus on your driving and never run a red light. Although somebody is trying to provoke you, don't mind them.
Look at the side mirrors and windshields. With extra care, safe and comfortable driving is what to expect at the end of the day.
Red Light Offences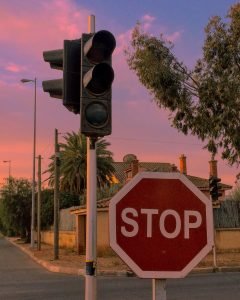 Have you ever received a red light ticket before? Did you pay the fine right away? Then, if you receive another traffic or ticket violation, will you do the same thing?
Well, paying the penalty a few days after you receive the accident ticket is not advisable. Before you settle everything, be sure to know the penalties.
In the previous chapters, you have learned that red light infractions carry a significant fine amount, 3 demerit points, and high insurance premium.
What other aspects you should learn? Now is the right time to understand the types of red light infractions. These can include red light camera tickets and red light ticket from an officer.
What is the difference between the two red-light infraction terms? Good question! Keep reading for more information!
Red Light Infractions From A Police Officer
Red light infractions from an officer typically have a fine and 3 demerit points. While the penalties are overwhelming to handle, you have options to prove your innocence. You can plead guilty with or without an explanation. Plus, you can undergo a trial to support your claim.
Some drivers who receive a red light ticket pay the fine right away. It's not the right thing to do. Simply, many people file a plea of guilty with an accurate explanation. Is it a trial already? Well, it's not. While it is of great help in the first place, it won't eliminate your ticket off your driving record.
You are filing a case before the court is the smartest thing to do. Not only can it help dismiss the ticket, but it can also reduce the fine. To get the process done, hiring the best traffic tickets lawyers is good to go. With a capable specialist, they can handle your case with ease.
Red Light Camera Tickets
Red light camera tickets, however, are different. Not given by a police officer, they mailed to the drivers themselves.
Compared to the former, they have a more substantial fine amount. But doesn't charge demerit points because they don't know the car's driver at the moment.
Of course, as a car owner, you have the legal liability to pay the fine. Fortunately, the ticket won't appear on your driving record. The demerit points for the violation are no exception.
Can you file a case in court to settle a red light camera ticket? Well, it's not advisable because it doesn't affect your driving record. Just remember to
pay the fine at the right time.
Proper Ways To Fight A Red Light Camera Ticket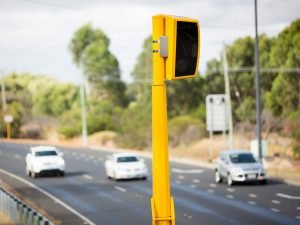 Since you're already confident on how to fight a red light ticket, what's next? Now is the perfect time to understand the ways of handling the traffic violation.
Let's say you fail to stop at a red light and receive an accident ticket. If you believe that the violation is unreasonable, you can challenge the citation.
However, the court processes for your defence is quite challenging to understand.
While it's clear that you're not the culprit, you need to appear in court several times. To clear your name, here's how to settle a red light ticket.
Prepare Your Arraignment
Preparing for your arraignment is tricky. Don't worry! Although there are many things to do, start from examining the ticket and other paperwork.
These days, identity theft has been gaining immense popularity. In some instances, con artists will send out a falsified ticket to obtain your information.
Be sure that all details are accurate. Is your name spelled out correctly? Is your address correct?
After examining the email, call the agency that issued the red light camera ticket. They can verify the authenticity of the mail. After that, check the court date, as stipulated.
Some drivers believe that an arraignment is a court hearing. But it's not in reality. You will just enter a plea of guilty and there's no need to present the evidence before the court.
After that, what's next? Make sure to appear in court for the arraignment. As the judge announces your name, it's imperative to identify yourself. Then, the courts will set a date for a hearing. So, be on time.
That's not all! Your job does not stop there! Visit the right traffic court clerk and ask everything you need to know.
Prepare To Contest The Ticket
To challenge the ticket, determine how the red light camera works, compose a discovery request, serve the request, and save the paperwork.
After that, prepare explanations for your evidence and support your claim with enough evidence. However, you cannot do the process on your own. Rely on the best traffic tickets lawyers.
With a capable specialist, they can justify your argument. They can come up with a clear line of defence and explain why the court should dismiss the case.
Unfortunately, finding an experienced legal counsel is difficult. With that, the selection process is time-consuming and stressful. This is where Traffic Tickets Experts can come into play. We have the most competitive and seasoned specialists you can rely on.
Defend Yourself In Court With An Expert
To defend yourself, prepare all evidence, check the paperwork for the details about the hearing, and appear in court on time. Plus, ask to dismiss the case and assert your claim.
It's complicated, right? You don't need to handle the stress yourself. At Traffic Tickets Experts, we have got you covered. Equipped with the right experience, our legal counsels are reliable. We make the process less stress-free.
More than the knowledge, we treat our clients as a family. We're not here to earn a high return on investment. Our company has been established to protect your driving record.
Why Hiring Traffic Tickets Experts Is The Best Thing To Do
Handling traffic tickets on your own is money-saving. However, the result is worse than expected, which in turn can lead to unexplainable fees. This is where Traffic Tickets Experts can help you.
We have years of experience, broad expertise, and unparalleled commitment. We also strive for excellence, providing customized traffic ticket solutions.
Be part of our growing number of successful services.
Contact us today for further details.
News | Blogs | Press Releases