Why Traffic Tickets Experts Canada?
Quickest Response to addressing your needs
Avoid unnecessary stress on yourself and your family and get the urgent help you deserve
Affordable Premium Services
Helped dismissed over thousands of cases relating to driving violations and criminal offences at the most affordable rates across Canada
Have the Best Legal Experts Work for You
Access to a great network of experienced legal experts in every city, town or territory in Canada
Wins Majority of our Cases - Even the Most Difficult ones
Get Positive Results within the shortest possible time
3 Simple ways to get results With your Traffic Ticket(s) Infraction or Criminal Charges
Things to Know About "FAIL To REMAIN AT THE SCENE Of AN ACCIDENT "
and Other Traffic Tickets Brampton
An auto accident can leave anyone disoriented and scared. What happens now? Most drivers worry about encountering a cop.
For some, they've never dealt with an officer before. Right after the accident, many would panic. Not only does their self-preservation takes over, but they will also run after the crash.
If you leave the scene without considering the consequences, you could face harsh penalties in Canada. Of course, your charge is possibly hit and run, wherein the police take seriously.
What are the fines? Are the offenders charged with a criminal record? Does it pose a risk to your driving record? Good questions! In this simple eBook, you will know everything about the violation and other traffic tickets Brampton.
Are you ready? Take a close look at the following!
Failure to Stop At The Scene Of An Accident: A Simple Overview
As one of the traffic tickets Brampton, the failure to run after a serious accident is an offence under the Ontario Highway Act and Federal Criminal Code. It means a person leaves the scene of the collision in which he/she is involved.
The law requires the offender to return to avoid other charges immediately. You are also required to give your details. From your name, phone number, address to insurance, these are a few information the officer will request.
Depending on the situation, you could receive charges under the Highway Traffic Act or the Criminal Code of Canada. What is the Criminal Code of Canada? Why does the Highway Traffic Act mean? Read on!
The Criminal Code
The failure to stay at the scene of an accident of the Criminal Code requires the prosecutor to prove that:
The offender failed to stop his/her vehicle,
Give his/her address and name,
Offer assistance to other injured drivers and pedestrians.
When the prosecutor can show that the accused was unable to perform these duties, he/she is guilty of careless driving.
Of course, the judge must prove that the offender was operating the vehicle.
As a driver, you will undergo an intensive investigation.
If you deny the charge, the officer will ask other questions. Who had used your car during that time? Where were you during the accident?
Before talking to the officer, seek legal advice from the best traffic tickets lawyers. A capable specialist can protect your rights and represent you in court properly.
After the accident, you will feel shocked as a driver and handling the police's interrogation is stressful. Hire Traffic Tickets Experts to represent you well. Our professionals specialize in this kind of business. We have the right experience and expertise, as well. We are dedicated, eloquent, and seasoned.
Some Penalties
Failing to stop after an accident is a serious offence. If you're guilty, the penalties are overwhelming. First, the court may suspend your driver's license. Second, you will have a criminal record. That's not all! Lastly, the maximum punishment is imprisonment from 2 to 10 years.
So, don't run after the crash. Provide a hand to injured parties, instead. While it doesn't encourage the court to lower the penalties, it's helpful.
Other penalties can include a costly fine, restitution, possible probations, and other conditions. To lessen the impact, Traffic Tickets Experts can support you as we know excellent alternatives. Contact us for further details.
Highway Traffic Act
Highway traffic act, on the other hand, is different. A person who's in charge of a vehicle that is involved in a crash must remain at the scene.
When there's a commotion after the accident, you can leave. But return immediately to avoid other problems.
After that, render possible assistance. If you're severely injured, contact the ambulance or police station. Try to provide the exact location for the quickest response time.
But wait, there's more! Provide pertinent information to the police officer upon request. They will usually ask your name, address, driver's license, insurance company name, policy number, and vehicle registration number.
The police will also ask about the registered owner. Be sure to provide the exact name and address. Don't feel afraid. Pause, think, and relax.
Common Penalties
The most common penalty when you're unable to remain at the scene of an accident under the Highway Traffic Act is a hefty fine. It usually starts from $400 to $2000. While some can afford to settle this amount, others don't have immediate cash on hand. So, they don't have a choice but to borrow from financing providers, which in turn can pile up debts.
Aside from a fine, imprisonment for six months is another problem to face. Imagine you'd leave your job and family for half a year. That's distressing, right?
You will also receive demerit points. While a speeding ticket is equal to 6 demerit points, the failure to stop at the scene of a crash is 7.
For dangerous driving and impaired driving, the demerit points also vary. Browse our site for more information. Or contact us! Our team is accommodating and easy to work with.
License suspension is another burden for novice drivers. According to the existing law under the Highway Traffic Act, it can last for thirty days. Whether you work, study, or run a business, going to your destination is a big problem.
For experienced drivers, the court may suspend your license for 2 years. That's long and stressful. Imagine the costs of your transportation for that period. Generally speaking, it can cause a dent in your savings account.
Not only that, but your insurance rate will also increase. So, don't be surprised when your insurer asks for an unexplainable insurance premium.
Unfortunately, other service providers might cancel the insurance. It's good news that your choice gives you a second chance. Therefore, paying expensive coverage is better than losing the premium.
To protect your driving record and pocket, Traffic Tickets Experts has the expertise you can depend on. We will gather all evidence to support your claim and encourage the court to lower the punishment.
What To Do When You Fail To Stop At The Area Of  The Collision?
When you're involved in a car crash, you probably are overwhelmed with what to do. You will panic. You will feel afraid of the cop.
As a new driver, you may run as soon as the collision occurs. Don't do that unless there's a commotion. So, what's next?
Read on for further details!
Stop
When an auto crash happens, it's better to stop. Assist the other injured parties to save lives.
If you continue to drive despite the collision, the impact is bigger. The casualties are also hard to handle, from serious injuries to high medical bills.
While there are mad pedestrians, don't run and feel afraid.
Before you take off the car, contact the nearest police station and ambulance. Also, don't forget to inform your colleagues, close friends, relatives or family.
Call The Right Authority
Does the collision result in personal injury and other potential damages? Whatever the case may be, contact the right authority.
Before calling your family, notify the police and ambulance ahead to avoid serious complications and lessen the charges.
When you feel worried about the officer, it's normal. Remember to relax, especially when you're not guilty of the traffic tickets Brampton.
Check To See If  Other Drivers Are All Right
Of course, not all of you have knowledge of medical aid. But there are many things you can do to save lives after a collision.
First, check whether there are injured drivers or not. If someone needs medical assistance, you can ask a friend on the phone. Or you can search online.
Lastly, always bring a medical kit. Although nobody wants to experience a crash, accidents are inevitable. You'll never know when a collision may happen. So, prepare a medical solution.
Give Your Personal Details To The Person Suffering A Loss
While waiting for the ambulance or police, give your name, insurance information, and address to the injured drivers.
Whether they need financial assistance for medical bills or other expenses, they can contact you with ease. Just be sure to call your insurer right away and prepare your pocket.
But don't you have any intention to cause the damages? Then, try not to argue with the officer when they issue an accident ticket. Reserve your energy and hire the best traffic tickets, lawyers.
When you're in search of a topnotch provider, you have come to the right place! Traffic Tickets Experts is ready to represent you before the court. From gathering evidence, preparing the paperwork to represent you, we streamline the process.
How The Police Investigates The Failure To Stay At The Scene Of An Accident?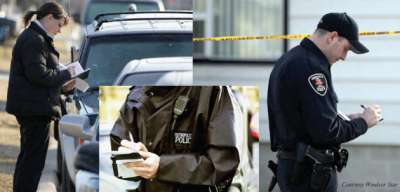 The existing traffic law in Brampton and other places in Canada is complicated. That's why when people involve in road accidents, they run and hide.
They believe that the police officer will detain the offender right away. It's not as terrible as that. Everyone has the right to enjoy a due process of law.
Instead of handcuffing the offender, the police follow a process. Usually, they respond to the case in different ways.
First, the officers on duty attend the accident, starts the investigation, and calls the
driver. To avoid other legal issues, be sure to cooperate.
Think about the punishment. Depending on the situation, you might receive a charge of 5-month imprisonment.
Second, the police complete a report and transfer it to a detective. When a detective visits you at home, provide the necessary details and documents.
Lastly, the officer might require you to go to the right Accident Reporting Centre to make a report. The detective will then use the files for intensive investigation.
Things

To Do When You Receive A Letter
After an accident, one of the drivers would leave the scene.
But some witnesses record the license plate and report the incident to the police.
From there, the authority will start investigating. They will send a letter requesting the car owner to attend at the station to give a statement. They may demand or coerce you to admit your legal liability.
To avoid the pressure, seek legal counsel from Traffic Tickets Experts. Although you're a new or seasoned driver, our professionals can serve as your guide throughout the process.
What makes us different from the competition is that we are committed and friendly. We take great pride in our 100% customer support. We have the quickest response time and provide the most custom solutions to our valued clients.
Difference

Between The Criminal Code And The Highway Traffic Act
You probably are accused of "Hit and Run" accident? Then, remember that it falls into two categories under the existing Canadian law.
Depending on your case, the officer can charge you under the HTA or CCC for the failure to stop at the scene of an accident.
Are they the same? Or do they have differences? In this chapter, you will know everything about the two terms. Are you ready? Keep reading for more information!
Highway

Traffic Act
Under the provincial law, the Highway Traffic Act specifically covers collisions that occur on the roadway. It doesn't require your intent. When it comes to jail time, it can last for approximately 6 months. But it can protect you from a criminal record. It adds 6 demerit points. Plus, it can cover serious or minor road collisions.
Criminal

Code Of Canada
Under Federal Law, the Criminal Code of Canada covers road accidents that happen anywhere. While the HTA doesn't require intent, the CCC is far different. It requires drivers to prove their intent to lower the charges.
When it comes to punishment, the Criminal Code of Canada has serious penalties. For the jail time, it lasts for 2 years. For driver's license suspension, it can take from 1 to 3 years.
That's not all! A lifetime criminal record is a big burden. Whether you apply for a job vacancy, file a business loan, or purchase insurance coverage, you will have a hard time.
There's a worse scenario than that. People will judge you. The hardest part is when the criticisms come from your family, relatives, and close friends.
The CCC doesn't charge the offenders with demerit points. This means it won't appear in your record. But a criminal case is more stressful than that.
To know more details, Traffic Tickets Experts is the number one specialist to contact.
Among our fully packaged services are reliable legal advice and professional representation. Whether you receive speeding tickets, careless driving tickets, or accident tickets, you have come to the right place.
If you are charged with driving while under suspension, seatbelt violations, distracted driving, impaired driving, or other ticket violations, we are the expert that you can trust.
Fighting

Traffic Tickets Brampton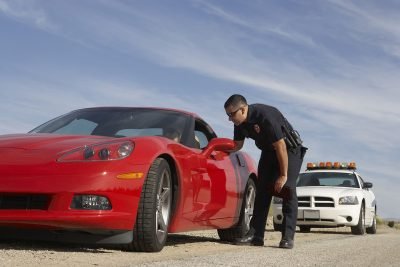 Have you been charged with the failure to stop at the scene of an accident?" Then, you need proper representation in court.
As your legal counsel, Traffic Tickets Experts knows about the charges. We can question the officer well, gather enough evidence, alleviate your anxieties, and convince the judge to reduce the penalties.
How high is your chance of winning with the best traffic tickets lawyers? Well, successful trials in criminal court go beyond the facts. It depends on the rules of evidence and legal technicalities.
Fighting the charge till the end is stressful. That's why most people explain their reasons for leaving the scene. But the truth is that it doesn't help at all. In fact, the court won't drop the traffic tickets Brampton. Plus, the judge doesn't consider your reason as a defence.
Despite that, an explanation can help lessen the charges. Typically, license suspensions can last for 3 years. With reliable and accurate defence, the court can reduce the period to a year.
When it comes to imprisonment, the minimum is 2 years. The maximum is a decade. With a professional representation from Traffic Tickets Experts, we can reduce the jail time.
If you are not guilty of the traffic tickets Brampton, we can prove your innocence. From the criminal record, high insurance premium to demerit points, we can protect you from all those predicaments.
To convict a driver of the traffic violation, the court and officer must prove the following:
Where did the collision happen?
The car's driver identity?
What happened during the crash?
How did it take place?
Did the person disregard the requirements for accidents in the Highway Traffic Act?
For all these issues, drivers need proper representation. Yes, it's tempting to handle the job yourself. However, the result is not as impressive as you expect. The expenses are unexplainably high. The conviction rate is possible.
With the best traffic tickets lawyers, they can guarantee a huge success. From start to finish, they can offer affordable and quality solutions according to your unique requirements.
Benefits Of Legal Help When Facing Traffic Tickets Brampton
Perhaps, you receive a ticket for your traffic or ticket violation. Can you handle it on your own? Of course, not! Although you have prior knowledge, you may not have enough time and other resources to win the case.
Traffic Tickets Experts can come into play. As licensed and certified legal counsels, we have years of helping different drivers in Canada. Whether you're unable to stay at the accident area or fail to stop at a red light, we are the top specialist you can ever have.
After locating the vehicle, the police officers will then investigate and talk to the driver. But remember that it's not necessary to make a statement, especially when it incriminates yourself.
Most of the time, the officer may send a letter or call the driver to come to the station to make a statement. When you let Traffic Tickets Experts handle the job, we will give you guidance on how to deal with them and protect your rights.
Whether you represent yourself or don't have a licensed legal counsel, you put yourself at a disadvantage. You also enable the police to mislead or trick you.
At Traffic Tickets Experts, we're here to reduce the burden. Don't hesitate to call us!
Other Reasons And Benefits To Hire The Best Specialists
A Legal Counsel Knows The Technicalities Of The Existing Law
There are legal technicalities that a seasoned traffic ticket lawyers can use to dismiss the citation. Hiring an attorney with experience in handling traffic tickets Brampton will ensure successful results.
As an average individual, you're possibly unaware of the Highway Traffic Act and the Criminal Code of Canada. With Traffic Tickets Experts, we understand the law. While it is difficult to comprehend, we make the process easy. We use the most effective method, providing quality services.
An Attorney Can Reduce The Charges
Is paying a fine better than disrupting the charges? Well, it's not advisable because you immediately accept that you're guilty.
But many people don't know that they can keep the conviction off their record, although they admit the violation. For those who have a clean driving record, we can argue for traffic school instead of a potential conviction.
A Specialist Can Dismiss Points And Convictions
A conviction for a ticket or traffic violation will appear on a driving record.
Depending on the infraction, the court may suspend or revoke your license within a long period.
More than that, you will get 6 demerit points. As your number one specialist, Traffic Tickets Experts can dismiss convictions and points. Serving our valued clients for years, successful and responsive services have been associated with our name.
Save Time
Hiring Traffic Tickets Experts allows you to save yourself from absences in the workplace. In most cases involving accident tickets, we can appear in court on your behalf. While focusing on the core of your duties, we can handle your legal needs to save time.
So, what are you waiting for? Please feel free to call us. Or go to www.trafficticketsexpert.ca. Whether you have something to ask or verify, we can accommodate your needs!
Be that as it may, seven out of ten drivers in Canada confessed to doing it in any case, while an extra 11% said they speed however just on expressways.
News | Blogs | Press Releases