Why Traffic Tickets Experts Canada?
Quickest Response to addressing your needs
Avoid unnecessary stress on yourself and your family and get the urgent help you deserve
Affordable Premium Services
Helped dismissed over thousands of cases relating to driving violations and criminal offences at the most affordable rates across Canada
Have the Best Legal Experts Work for You
Access to a great network of experienced legal experts in every city, town or territory in Canada
Wins Majority of our Cases - Even the Most Difficult ones
Get Positive Results within the shortest possible time
3 Simple ways to get results With your Traffic Ticket(s) Infraction or Criminal Charges
Fill out our "Request for a Free Consultation" form and receive a quick call response from one of our legal experts. It takes less than 30 seconds.
Call our Toll-free Number at 1 888 70 WIN4U or 1 888 709 4648 and follow the voice prompts to talk to one of our seasoned legal partners in the city or area of your offence.
One of our legal experts will follow up with you shortly to answer your enquiries.
DANGEROUS DRIVING
Dangerous driving, no doubt, poses severe risk and has threatened many lives in society. Reckless and dangerous driving does not just cause deaths; it also causes damages to both private and public properties.
Dangerous driving is a severe offence where your driving shows a reckless disregard for public safety. While most Dangerous Driving cases consist of a driver dangerously operating their vehicle in the vicinity of people, people's lives do not have to be in jeopardy for an officer to charge a driver with dangerous driving.
The occurrence of operating a motor vehicle with negligence within accessible public places constitutes a significant concern. Such areas include convenient community places such as major and minor roads, highways, parking lots as well as commercial plazas and shopping malls.
Over the years, Canadians have witnessed many severe forms of dangerous driving. The laws, however, deal with the most severe that causes death.
The reason why you should be cautious of Dangerous Driving is that the punishment is unpardonable. If the courts find you guilty, you'll face possible jail time of up to fourteen years with an additional five years suspension.
Another serious kind of Dangerous Driving is ones that cause pains and bodily injuries. Relatively, you'll face a maximum of ten-year jail term, and your licence suspended for five years.
Also, if you operate a motor vehicle that the law deems dangerous to the public or community. Although your driving may not have caused death or any form of bodily injuries, you'll still face a possible jail term of up to five years and one-year licence suspension.
A Recent Study by Transport Canada
As indicated by Transport Canada, in 2015, there were 1,669 fatal accidents across the country, and 116,735 accidents with no less than one injured individual.
As drivers slowly pass the scenes of these accidents, they may think about how they can dodge a similar destiny. While it is difficult to dispose of the danger of such an impact because of conditions out of one's control, drivers ought to know about fundamental reasons for accidents to stay away from these factors in their very own driving and watch for them in others.
The Major Causes of Dangerous Driving
In BC, ICBC recognized various contributing factors to road accidents. The factors include speeding, weakness, fatigue, distraction, and high-risk driving. All these are part of the careless driving in British Columbia.
Speed
At high speeds, it is more difficult for drivers to control the vehicles, and this is a terrible kind of driving. Any acts of dangerous driving tend to make the drivers lose control of their motor vehicles. Climate conditions can even make driving risky, mainly if there is water, snow or ice on the road. ICBC reports that accidents caused by motorists killed 92 individuals on British Columbia streets in 2016 because of speeding, which is a form of dangerous driving, with 44 of those including hazardous street conditions.
Speeding drivers risk the lives of all others sharing the road or highway, just as putting their very own travellers in danger due to their careless driving. Numerous individuals speed because they are prone to speeding. Others might be late for work or school or maybe rushing to make it in time for a meeting. It is smarter to be late than to end up in the emergency clinic or to cause the death of someone else through your activities.
At the point when conditions are reasonable, speeding is one of the dangers that are easiest to stay away from in your very own driving and to spot in others. Keep in mind not to drive at or over the top speeds, mainly if there are different vehicles around you. If there is water, snow or ice, take care to lessen your rate as needs be, so you have sufficient time to stop. Regardless, if you see different drivers moving and driving dangerously on the fast lane, watch out for them, don't make any sudden developments or change paths. And most importantly, keep away from them if possible.
Weakness/ Fatigue
Driving is a mental exercise. Liquor and medications increase the risk as a high driver can't act and respond on their feet. They might not be able to control a vehicle and represent a grave risk to the automobiles around them. Sometime In 2016, ICBC recorded 67 traffic fatalities in British Columbia because of liquor, medications or medicine.
An unsafe type of disability that is not very common is careless driving. Drivers frequently fall asleep in the driver's seat without knowing it. When this dozing continues, even a couple of moments can be fatal.
ICBC has announced that a disturbing number of drivers – 30 percent — have conceded that they have fallen asleep while in the driver's seat, and 43 percent confessed to driving while tired. We often busy and pre-occupied with our lives, and numerous individuals don't get enough rest. Others are taking drugs that can expand sleepiness as a symptom. Accidents, including driver's tiredness, happen all the time amid the late spring months when many people take longer excursions.
There are crucial things you'll need to do to keep away from impaired driving. If you are thinking about having a drink, take precautions to have a designated driver. If you're not sure whether you have had too much alcohol that won't enable you to drive very well, don't drive at all or get someone to travel with you.
Ensure that you are getting enough rest around evening time. If you feel very drained, do whatever it takes not to drive alone. Watch out for vehicles that are moving erratically, these are vehicles you should attempt to maintain a considerable distance from.
Distraction
As new types of innovation and technology turn out to be increasing day by day, it is getting more comfortable to get distracted in the driver's seat.
Turning your eyes away for even a couple of moments to reply to a message can mean crashing into cross-traffic or bashing into the vehicle ahead that just hammered on its brakes.
Sometimes drivers can get distracted by looking down to get something to eat, looking back to check what the children are doing at the back seat, and taking focus away from the road for a minute can cause a lot of trouble.
Mobile phone use, while driving, is known to be unsafe and dangerous. I am messaging while driving also puts the driver and all voyagers out an incredible danger. Other driver distractions include wandering off in fantasy land, chatting on the telephone, playing with different frameworks inside the vehicle, eating, putting on cosmetics or even reading while driving.
As indicated by ICBC, there were 78 distraction-related traffic fatalities in British Columbia in 2016. The least demanding approach to genuinely maintain a strategic distance from diverted driving is to keep your eyes out. Whatever else is vying for your attention can more often than not hold up until the point when you touch base at your goal. If it can't pause, discover a place to pull over before taking care of it. Other distracted drivers might be hard to spot, however, if you see drivers who appear to have a hindered response time or you have to see through the window that they are clearly messaging or generally occupied, try to keep away from them.
High-risk Driving
A healthy individual can have a total change in attitude and become an aggressive and dangerous driver. Picking up bad habits such as closely following, speeding, ill-advised passing, overlooking traffic control gadgets, weaving from path to path, and other poor driving practices put all others sharing the roads or roadways at high danger of damage. Most of the high-risk driving happens in Vancouver and different networks in the Lower Mainland.
A few dangers include a heedless driver who, despite being healthy and undistracted, in any case, makes dangerous moves on the road. These Dangerous Driving activities puts the driver, as well as all the drivers around them, at risk.
As indicated by ICBC, 2016 saw 123 traffic fatalities in British Columbia that were as a result of high-risk driving. Staying away from these dangers is paramount, utilize your best judgment, pursue traffic laws. It is smarter and better to be a moment or two late to your goal than to end up in a crash.
High-hazard drivers are unusual and may appear to be experts in driving until the point that there is no more return. Do your best to look out for risky careless driving moves. For instance, you see another driver closely the following somebody or making a wrong turn, regardless of whether that specific activity does not cause an accident, don't think that the dangerous move they make won't cause an accident. Maintain a strategic distance from these drivers with the goal that you are not in the way of the next hazardous step.
Dangerous Driving Charges and Ticket Cost in Some Provinces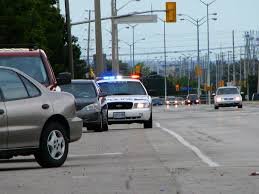 Drivers in Ontario risk higher charges when it comes to dangerous driving for careless drivers and the individuals who neglect to stop for people on foot.
Beginning September 1, the Ontario provincial government has started to implement changes that incorporate a more drawn out prison sentence. Punishments combine a jail time of up to two years and a fine of up to $50,000 for drivers sentenced for dangerous driving causing real damage or injury.
Provincial Police Sergeant Kerry Schmidt says, "731 individuals have died in the last two years…31 individuals are dead so far this year in the territory due to a similar factor." Beforehand, the main charges for careless driving in Ontario, or paying little mind to damage or deaths, included a ticket cost of fine up to $2,000 and jail time of up to a half year. Likewise starting September 1, drivers discovered refusing to respect people on foot at a pedestrian crossing, school intersections, and hybrids could be punished, four demerits points inclusive, and a ticket cost of fine up to $1,000, rather than the past judgment of three demerit points and a $500 fine.
Careless Driving Vs Dangerous Driving Charge in Quebec
Unlike a careless driving charge, which is a corrective offence in Quebec, dangerous driving is a criminal one. Reckless driving in Quebec is a corrective violation administered by the Highway Traffic Act, while you may find Dangerous driving in Quebec in the Criminal Code of Canada.
Dangerous driving is an extreme road safety risk in Manitoba, mostly caused by distraction, which one of such claimed 30 lives and 184 injuries sustained in 2017.
The charge for dangerous driving is five years in jail, three years of probation or a fine of up to $5000. A judge is allowed to make an order that will hinder you from driving for up to ten years. Bad driving in the Province of Alberta will automatically suspend your driving privileges for one year.
Dangerous driving in some provinces, such as Ontario, Alberta and Nova Scotia, require you to write all the theory and practical driving tests all over again. Such instances are possible if the time the ministry suspends the license is longer than the prescribed period.
Careless Driving Ticket Cost in Some Provinces
Reckless driving is a typical offence which generally results in Traffic officers charging drivers. Like speeding tickets, the fine sum isn't the main charge you can get with a careless driving charge. Reckless driving, or dangerous driving tickets, as discussed, are typically categorized into ones with fines and the other without penalties.
The ticket cost for a careless driving charge varies. The maximum fine that can be issued is $2,500, but it's unlikely that most people will get a penalty anywhere near that high. Generally, the cost of penalties for most careless driving and speeding scenario is to be $500 or less.
For a careless driving charge in Ontario, the ticket cost of fines ranges from $400 to $2,000 and six demerits points (which depend on the severity).
Careless driving or drivers driving regards to the law constitutes an offense under the Alberta Highway Traffic Act. Driving while your permit is suspended or neglecting to restore your license before you continue to driving is an offense that can be culpable upon arraignment to a term of detainment of 2 years.
Careless driving is a significant driving violation in Alberta traffic law. It conveys six demerits points and an insurance premium increment that is not different from impaired driving. That implies a large number of additional dollars out of your pocket throughout the following three years if a careless driving charge gets on your record. The reckless driving ticket in Alberta is a fine of $543.
How to Fight Careless Driving in Ontario
Some of the ways to fight Careless driving in Ontario include:
Request for trial
Request for disclosure
Waiting seven to eight months to receive a disclosure forms
Reviewing and updating the thread
Formulating possible defences
Similarly, you should be able to give a good and genuine explanation of why your driving fell below the required standard.
Intersections in the Lower Mainland that causes Dangerous Driving
There are various causes of car accidents—many of which occur at intersections. The most significant dangerous intersections in the Lower Mainland, based upon ICBC claims, are listed below:
Coquitlam and New Westminster
Brunette Ave & Brunette Ave
Off-ramp & Brunette Ave
Onramp & Trans-Canada Hwy
Langley
232 St & 232 St
Off-ramp & 232 St
Onramp & 72 Ave & 72 Ave
Surrey
128 St & King George Blvd Surrey 72 Ave & King George Blvd Surrey 88 Ave & King George Blvd
Vancouver
Knight St & Knight St Bridge & SE Marine Dr. & SE Marine Dr. off-ramp & SE Marine Dr. onrampMarine Dr. & SE Marine Dr. off-ramp & SE Marine Dr. Onram
The Statistics of Fatalities and Injuries Caused by Dangerous Driving Between 2014 to 2016
Transport Canada's National Crash Database (NCDB) contains information on all reportable engine vehicle impacts in Canada that the areas and domains give every year. The central, common and regional governments in Canada work to enhance street well-being to diminish the number of fatalities and genuine wounds and to have the most secure streets on the planet. The year period 2016 saw a decrease in the number of actual wounds, yet demonstrated a slight increment in fatalities and all-out injuries. 
In 2016, the quantity of engine vehicle fatalities was 1,898; up 2.0 percent from 2015 (1,860)
The descending pattern for genuine wounds kept dropping to 10,322 out of 2016, down 4.0 percent from 2015 (10,748). The number of fatalities per 100,000 populace was 5.2 in 2016, unaltered from the rate seen in the past two years. The total number of deaths per billion vehicle kilometres voyaged was 5.1 in 2016, likewise unaltered from the earlier year. 
Year                                               Collisions                                                                                                    Victims
| Year  | Fatal  | Personal Injury | Fatalities |  Serious injuries | Injuries (Total) |
| --- | --- | --- | --- | --- | --- |
| Year 2014 | 1,678 | 114,600 | 1,848 | 10,422 | 156,366 |
| Year 2015 | 1,666 | 116,394 |  1,860  | 10,748 | 158,706 |
| Year 2016 | 1,717 | 115,956 | 1,898 | 10,322 |  160,315 |
"Fatal collisions" include all reported motor vehicle crashes that resulted in at least one death, where the death occurred within 30 days of the collision, except in Quebec before 2007 (eight days).
"Personal injury collisions" include all reported motor vehicle crashes which resulted in at least one injury but not death within 30 days of the collision, except in Quebec before 2007 (eight days)
"Fatalities" include all those who died as a result of a reported traffic collision within 30 days of its occurrence, except in Quebec before 2007 (eight days).
"Serious Injuries" include persons admitted to the hospital for treatment or observation. Serious injuries were estimated in 2016 because of several jurisdictions under-reported these numbers."
"Total Injuries" include all reported severities of injuries ranging from minimal to severe.
Injuries & Fatalities by Age Group – Year 2016
| Age Group (yrs) | Fatalities | Serious Injuries | Injuries (Total) |
| --- | --- | --- | --- |
| 0 – 4 | 13 | 85 | 2,098 |
| 5 – 14 | 47 | 328 | 6,465 |
| 15 – 19 | 137 | 953 | 14,590 |
| 20 – 24 | 179 | 1,234 | 18,455 |
| 25 – 34 | 321 | 1,865 | 29,612 |
| 35 – 44 | 230 | 1,419 | 24,096 |
| 45 – 54 | 249 | 1,501 | 23,963 |
| 55 – 64 | 263 | 1,319 | 19,002 |
| 65 + | 446 | 1,432 | 17,111 |
| Not stated | 13 | 186 | 4,923 |
| Total | 1,898 | 10,322 | 160,315 |
No. of Fatalities (Deaths) 1997-2016
Fatalities (thousands of persons)                                                                          Registered Fatality Rate (per 10,000 motor vehicles)
| Year | Fatalities | Year | Fatality Rate |
| --- | --- | --- | --- |
| 2014 | 1,848 | 2014 | 0.79 |
| 2015 | 1,860 | 2015 | 0.78 |
| 2016 | 1,898 | 2016 | 0.78 |
Number of Collisions by Location in 2016
| Location | Fatal | Personal Injury |
| --- | --- | --- |
| Urban | 746 | 85,993 |
| Rural | 958 | 28,828 |
| Not stated | Column 2 Value 3 | Column 3 Value 3 |
| Total | 13 | 1,135 |
Do not hesitate to consult Traffic Tickets Experts Canada if you're facing any traffic-related offences, including Theft Under 5000, Theft Over 5000 as well as Young Offenders Charges.
Thank you!
News | Blogs | Press Releases